Being a participant in Armi's class has opened new dimensions in the way I think about training. Instructional design taught me the importance of identifying the gap in performance and determining whether the gap is training treatable or not. This analysis helps drive the solution to the heart of the problem if the gap is training treatable. This process also helps save training investment where training is not necessary to address the performance gap. The Courseware Development and Train the Trainer programs have made me aware of the importance of considering the learner's perspective in designing the training program and its activities. These courses have made me realize what makes a successful training program and how I can prepare to make success happen. I highly recommend these courses to all trainers and course developers. The courses will help them think out of the box and will help them walk to a more enlightened path that is training.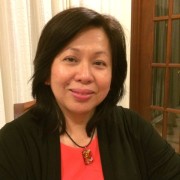 Practical lessons from courses such as Human Performance Consulting, Instructional System Design, and Adult Learning Principles taught by Armi is one of the key enablers in transforming a training centre of a central bank to a human performance solutions provider. What Armi has done was to make alive real workplace challenges and provide solutions from a human performance consulting perspective. There are not many courses that one can learn from, and most importantly, apply at the workplace. Armi's classes are highly practical and hands on. The instructional systems design courses are well-delivered in sequences that allow practice in class, with deep insights on how executives learn best in a classroom. Her classes are always engaging. Learning events by Armi have always introduced new perspectives and her very own best practices has enabled my training centre to transform into a well respected learning solutions provider.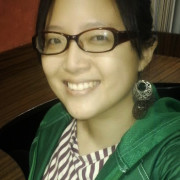 In a nutshell, ISD focuses not only on what should be in a training course, but also on how to check that training really is needed; how much and what type of training is needed; and how to ascertain that its objectives have been achieved.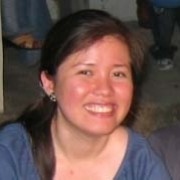 Our engagement with LPPI for our "Managing People in Organizations" program was a very good learning experience. The structured learning exercises supplementing the lectures were very effective methods not only for ensuring experiential learning, but also in keeping the attention and interest of our executives, which is quite challenging. Armi's professional experience in other organizations equipped her with actual scenarios to inject in our program, which our management team can relate and appreciate. The engagement was indeed a wise decision on our part.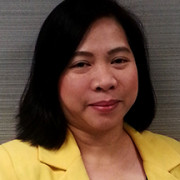 Instructional Systems Design (ISD) used to be just a familiar terminology until we underwent LPPI's training that was packaged to produce an output built on five learning phases – analysis, design, development, implementation and evaluation. We have gained deeper understanding on how these phases can contribute to the optimum benefits of the learning interventions we provide for the BSP's human resource capacity building. Applying what we have learned, we interspersed the ISD principles to our training process to keep us on track to the things we need to establish before proceeding to the next phase.
Since then, training has never been the same both for BSP in general, and BSPI in particular, as our thrust is to put more value on learning and results rather than conducting more events to produce good numbers in the accomplishment report. Whereas before we shy away from design and evaluation as these entail competency to work on the details and collaboration with stakeholders and experts, careful thought is now given on these two phases to ensure that time, efforts and money put into the training will produce the desired outcome. Learning assessments and levels of evaluation were in place to measure the expected learning outcomes.
Further, the ISD lessons exposed us to what we should be espousing and what we should be doing, elevating our role from passive training providers to active learning partners. We can now confidently give our true sense of worth on a training request from a client or a proposal from a provider. And with this, BSPI was able to establish its stance that a training request may not always result in approval or delivery, or a training proposal is subject to review or assessment and not outright acceptance. We can make our learning partners listen to our opinion or proposition because they see we know our business, our process — with ISD in mind.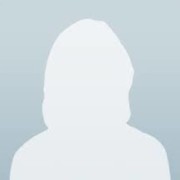 The (Supervisory Skills) program was put together in a very logical and constructive manner, connecting theory and work practice through practical exercises.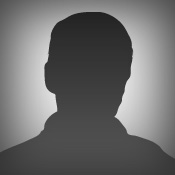 The Supervisory Skills Program was highly interactive; not a dull moment at any time. This is by far the best training I remember ever receiving in the UN. Please don't change anything. It's great as it is. Well done!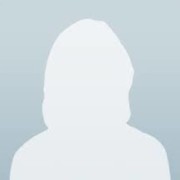 Ms. Trenas conducted for the Bangko Sentral ng Pilipinas a series of workshops as part of the core competency development for our training staff. Our participants emerged from the workshops with the appropriate theoretical and conceptual tools in instructional systems design (ISD). Because they can now handily define terminal and enabling learning objectives, our learning events became more focused and efficient. Proof of competence was the number of training modules that the participants were able to design or redesign following ISD principles.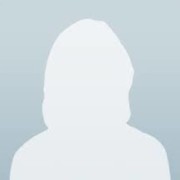 I first heard Armi speak in a 2-hour learning session. I was impressed and asked her to work with me 1:1. As an "accomplished" trainer who has delivered programs in several countries, I thought I knew my stuff. But after listening to her clear feedback, and patient guidance, I discovered how more precise my training programs can be. After 20 years of training others, I now possess a greater clarity about what I do, and the results I need to enable. What I really appreciated was Armi's firm grasp of the discipline. Her expertise as a practitioner is evident based on her approach, not based solely on theory or books.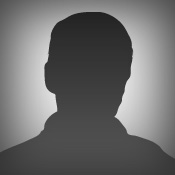 You would not want to attend Armi's training programs if you just want to hear jokes, or be entertained. She really is focused on delivering programs that trainees learn from. I was able to attend the in-house Instructional Design and Train-the-Trainers workshops. I could feel the difference in how I approach training and deal with training vendors after. I gained greater credibility with training providers, my immediate boss, and the business partners I serve. This is the difference with LPPI's programs: you can tell they have been well-planned. You challenge yourself while you're in it, but you are guided along the way, and you can see how your perspective has changed for the better!