Armi Stephanie Treñas is a practitioner and educator in the field of learning and development. With more than 15 years of experience as a learning strategist, Armi is considered a pioneer of—and an authority in—instructional design in the Philippines. She is a sought-after trainer and consultant and has shared her expertise throughout Southeast Asia and other parts of the world.
Work Experience
In 2003, Armi spearheaded the establishment of Learning & Performance Partners, Inc. (LPPI). She currently serves as the company's President & Principal Consultant.
Armi taught at the Asian Institute of Management (AIM), specializing in Human Resources and Learning Methodologies. In that role, she designed several corporate university programs. She was also part of the Institute's CIDA-funded contingent to Canada, which evaluated e-learning methodologies and learning management systems. Armi also became involved in programs aimed at building managerial capability and improving the teaching capabilities of teachers in both private and public schools.
Before joining AIM, Armi served as Deputy President for IT Services and as Human Resources Manager of an Asia-based diversified conglomerate. The said conglomerate has businesses in logistics, ship management, tourism, technology, and various other investments.
Education
Armi obtained her undergraduate degree from the University of the Philippines and a Diploma in Human Resources from the Ateneo de Manila University. Eventually, she completed her Master in Management degree from the Asian Institute of Management, with Distinction. She attended advanced studies in E-learning Design and Implementation from University of Colorado in Denver, and Workplace E-learning and Performance support from Boise State University in the United States. She also completed her Master in Instructional and Performance Technology at Boise, with a citation as Outstanding Graduate.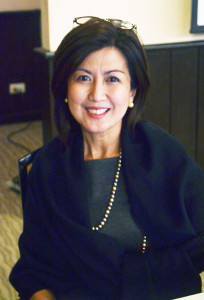 Need to ask Armi a question?
Fill out this form and we'll answer your query ASAP.